As women mature, their bodies undergo various changes, and their lingerie needs evolve accordingly. Choosing the right underwear becomes essential to ensure comfort, support, and confidence. In this blog post, we will explore the importance of finding the perfect underwear for mature women. From understanding the unique needs of mature bodies to exploring different styles and fabrics, we will guide you through the process of selecting underwear that offers both comfort and style. Let's dive in and discover the world of lingerie designed specifically for mature women.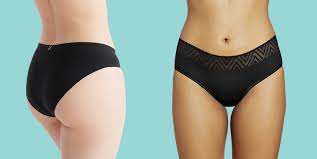 I. Understanding The Unique Needs of Mature Bodies
Comfortable Fit: As women age, their bodies experience changes in size, shape, and skin elasticity. It becomes crucial to prioritize comfort when selecting underwear. Opt for styles that provide a snug yet non-restrictive fit, with features like stretchable waistbands and soft, breathable fabrics.
Support and Lift: Mature women often seek underwear that offers support and lift to enhance their natural curves. Look for styles with reinforced panels, underwire bras, or contouring designs that provide targeted support and lift where needed.
II. Exploring Different Styles for Mature Women
High-Waisted Briefs: High-waisted briefs are a popular choice among mature women as they offer full coverage and provide gentle tummy control. They help smooth out any concerns and offer a flattering silhouette under various outfits.
Full-Coverage Bras: Full-coverage bras are designed to provide ample support, coverage, and shaping. Look for bras with wide straps, adjustable bands, and molded cups to ensure a comfortable and supportive fit.
Shapewear: Shapewear can be a game-changer for mature women, offering targeted compression and smoothing effects. From high-waisted shaper shorts to bodysuits, these undergarments provide a sleek foundation for different outfits.
III. Fabrics and Features for Comfort
Breathable Fabrics: Opt for underwear made from breathable fabrics like cotton or bamboo. These materials allow air circulation, reducing the risk of irritation and providing a fresh and comfortable feel throughout the day.
Moisture-Wicking Properties: Look for underwear with moisture-wicking properties to keep you dry and comfortable, especially during warm weather or physical activities. Fabrics like microfiber or performance blends are excellent choices for moisture management.
Seamless Construction: Seamless underwear minimizes visible panty lines and ensures a smooth look under clothing. Choose seamless styles for enhanced comfort and a sleek appearance.
IV. Embracing Style and Confidence
Colors and Patterns: Don't shy away from playful colors and patterns. While comfort is paramount, incorporating vibrant hues or stylish patterns into your underwear collection can uplift your mood and boost your confidence.
Lace and Embellishments: Lace details and delicate embellishments can add a touch of elegance and femininity to your lingerie collection. Look for styles that combine comfort with intricate lacework or subtle embellishments for a luxurious feel.
Proper Sizing: Finally, ensure you are wearing the right size. Regularly measure yourself or seek professional fitting assistance to ensure your underwear fits correctly and provides optimal comfort and support.