Exploring Design Capabilities
savvy t-shirt manufacturers leverage innovative technologies like direct-to-garment printing to bring unlimited designs to life without minimums. Multi-color flashing and artistic gradients emerge from super-sized digital printers operating at lightning speeds. Embroidery, foil stamping and woven label attachments further expand personalization options.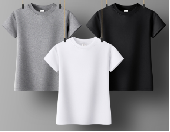 Ensuring Quality Throughout Production
Stringent processes maintain consistent quality from sampling to bulk runs. Automatic cut-and-sew lines paired with highly-trained operators cut patterns precisely while eliminating human errors. Pre-treatments prepare fabrics for vibrant inks. Tight QC monitoring guarantees color accuracy and prevents defects.
Prioritizing Fit and Comfort
Pattern engineers analyze body scans representing diverse sizes to draft flattering silhouettes. Fit specialists perform physical inspections, ensuring mobility, breathability and the perfect hanging drape. Garment testing validates durability through vigorous repeated washing/drying cycles simulating the rigors of long-term wear.
Delivering Responsibly
Eco-conscious suppliers utilize sustainable materials and recycled polyblends whenever possible. Zero-discharge ink recycling systems and energy-saving LED curing ovens minimize environmental impact. Fair wages, safe working conditions and ethical sourcing uphold strict social responsibility standards through every stage.
Providing Value Through Customization
Varied decoration, fabric, cut and embellishment options satisfy any budget. Inventory fulfillment, reorders and seasonal re-stocking maintain consistent availability. Robust webstorefronts and custom sample design services empower direct-to-consumer and B2B sales at volume-tiered bulk pricing.
Unparalleled Service and Support
Production management software streamlines approvals, ordering and tracking from initially submitted designs to international shipping. Friendly customer service teams aid with revisions, reorders and technical assistance far beyond manufacturing to nurture long-term partnerships.
When quality, innovation and responsibility are prioritized from start to finish, t-shirt manufacturers become true creative collaborators. Technology, expertise and an unwavering commitment to clients unleash limitless potential for fashion, merchandising and beyond.